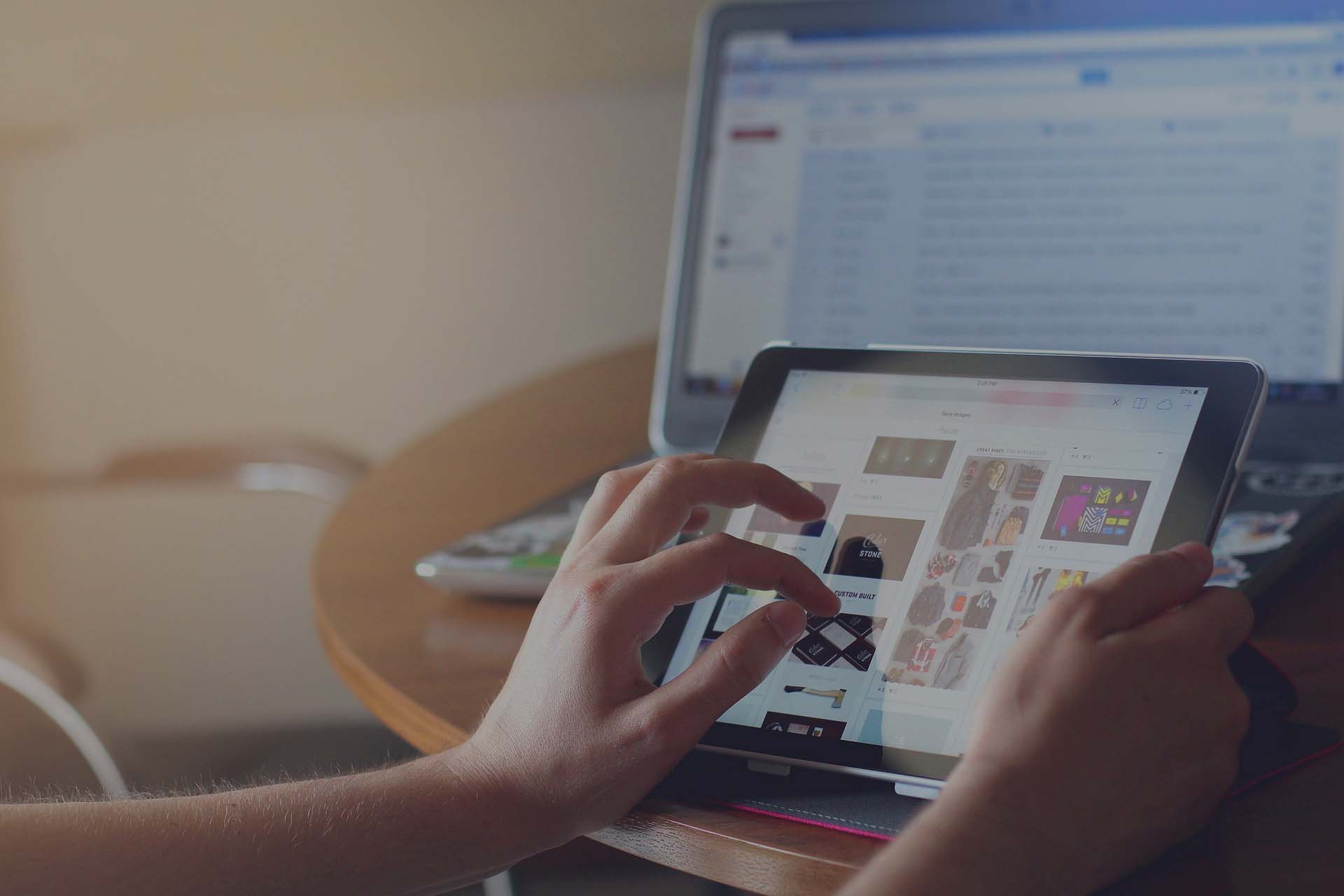 Naming Conventions
Introducing Naming Convention Management, the ultimate solution for standardizing and streamlining your naming process. Our tool offers a powerful and intuitive interface that allows you to define and enforce customized naming conventions across your organization. Whether you're working with products, customers, or any other type of data, our solution ensures that your naming conventions are consistently applied, making it easy to find and organize your information. With Naming Convention Management, you can improve the efficiency and productivity of your team by eliminating the need for manual renaming and reducing errors. Try it today and experience the benefits of a well-organized, standardized naming structure!
Create Free Account
Defining naming conventions
The system allows the user to define naming conventions for different types of identifiers. The conventions can be defined using regular expressions or other pattern-matching techniques. The system provides a user-friendly interface for creating and editing conventions.
Create Free Account
Documenting naming conventions
The system provides a central location for storing and documenting naming conventions. This includes a web-based interface for viewing and editing conventions, as well as the ability to generate documentation in different formats (such as PDF or HTML).
Create Free Account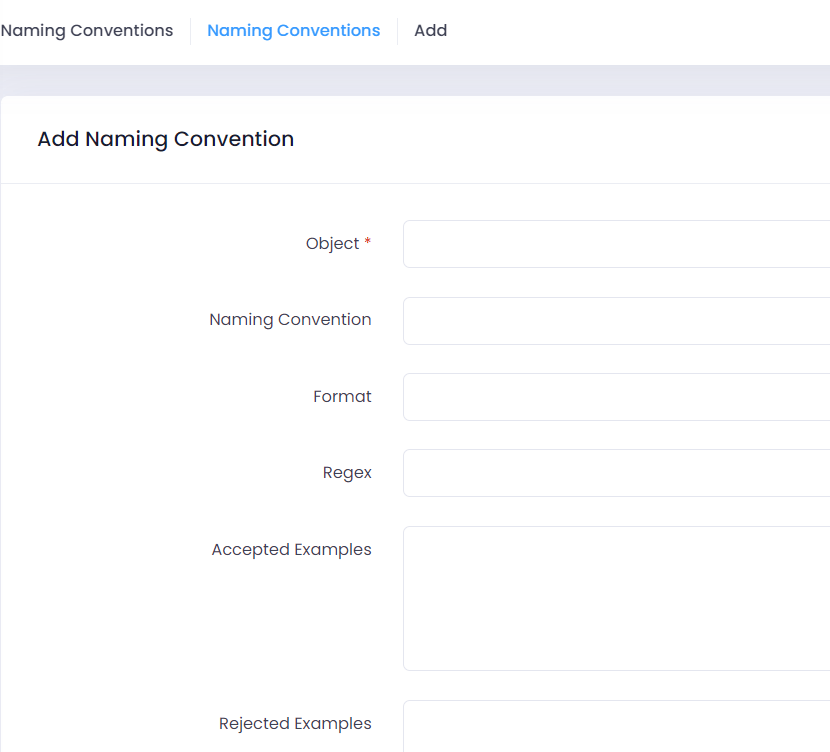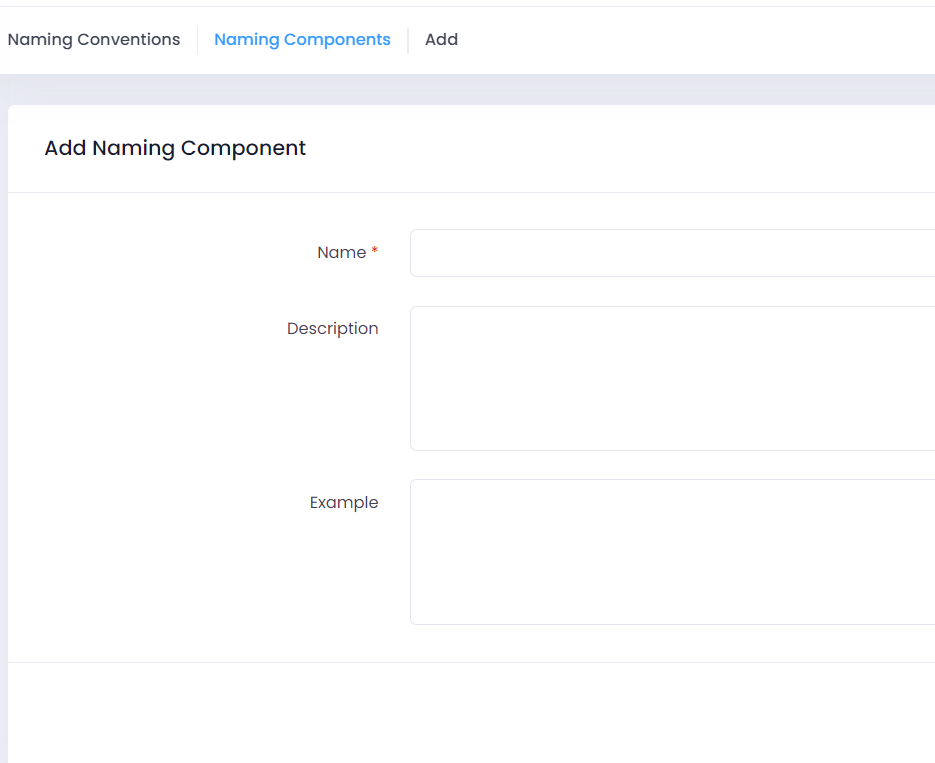 Enforcing naming conventions
The system provides a way to automatically check for compliance with naming conventions. This can be done by integrating with other tools over API's.
Create Free Account
Access control
The system provides a way to control who can view, edit, and enforce naming conventions.
Create Free Account